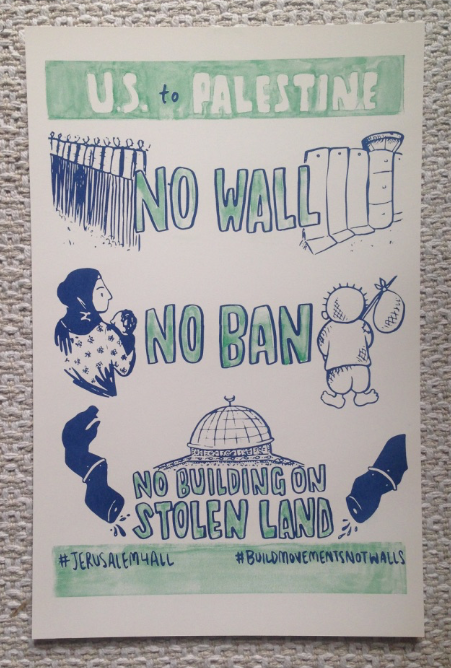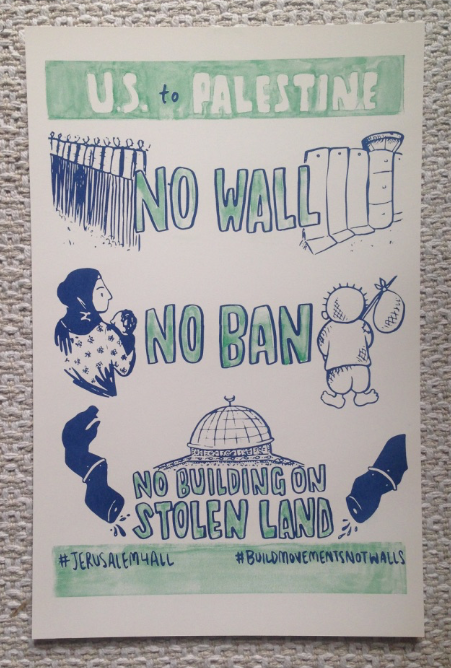 US to Palestine Riso Poster
$15.00
Reads, "No Wall, No Ban, No Building on Stolen Land." This poster highlights parallels between the demands of various resistance movements here in the United States and the demands of the Palestinian people. It ends with a call for Trump not to move the U.S. embassy to Jerusalem, has he has threatened to do.
Blue & green ink.
Shipping in the U.S. only for now. Ships in 5-7 business days.
Leila printed these 11x17 posters using a risograph on heavy stock, cream colored paper.